The Coulee Corridor National Scenic Byway showcases history, culture, recreational opportunities, geology, water resources, wildlife, agriculture, and landscapes on over 150 miles between Othello and Omak. Additionally, a number of loop and spur routes are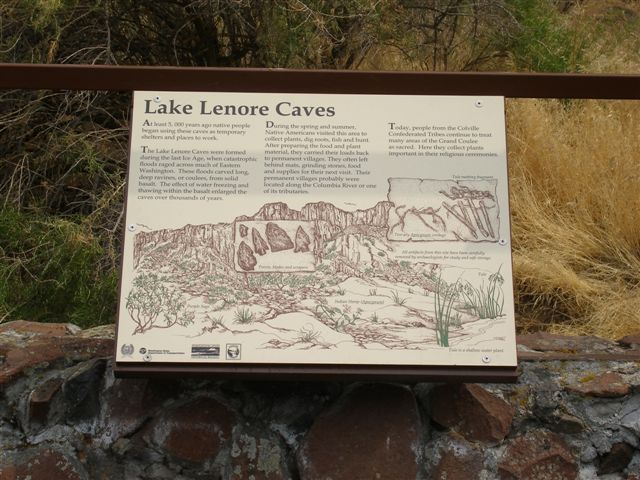 included which cover tours through Connell, Warden, the Columbia National Wildlife Refuge, Ephrata, Wilson Creek, Almira and Hartline.
Additional loops and spurs have been added. These areas are east of Connell and cover Palouse Falls, Kahlotus, Washtucna, Benge, and Lind.
The Lake Lenore Caves and Lakeside Discovery Trails are two hikes in the Lower Grand Coulee that show off the splendor of the basalt lava and the channeled scablands. Imagine what Native Americans would have seen looking out from the inside of the Lake Lenore Caves at the landscape around them.