COULEE CORRIDOR NATIONAL SCENIC BYWAY
The Coulee Corridor National Scenic Byway covers parts of State Highways (also known as Routes) 17, US Highway 2, and State Highway 155 between Othello and Omak, Washington. There are also several important spur and loop routes that cover Connell, Warden, Ephrata, Wilson Creek, Almira, Hartline, Omak Lake, Kahlotus, Washtucna, Hooper, Benge, Ralston, Lind, Palouse Falls, Lower Monumental Dam, and Lyons Ferry. All told there are 22 towns represented and numerous points inbetween which have fascinating places to explore, an assortment of unique recreational opportunities, geology and cultural events to experience. There are lots of activities going on in the represented counties of Adams, Douglas, Franklin, Grant, Lincoln, and Okanogan.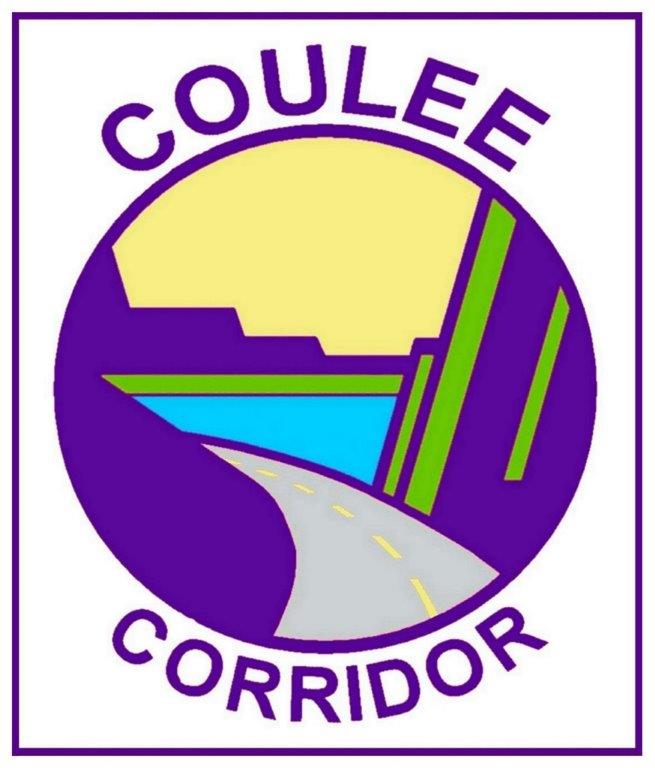 Parts of State Highways 26, 28, 170, 260, 261, 262, 263, 282, and 395 are included along with a portion of the Benge-Wastucna Road, the East Ralston-Benge Road, East Lind-Ralston Road and the Lind-Warden Road.
Look for the distinctive Coulee Corridor signs along the right hand sides of the roads. More signage was installed in 2023 in Grant County on Road H SE, and 3 additional signs were put up along McManamon Road northwest of Othello.