ALMIRA
Almira in north of U. S. Highway 2 in Lincoln County.
The town was originally called Davisine after early settlers Charley and Almira Davis who settled on Davis Creek, a tributary of Wilson Creek. After the post office was established in 1885 and the town was platted, the town's name was changed to Almira in 1889. For a short time in 1933 Almira was the headquarters for the Grand Coulee Dam project with engineers operating out of the hotel.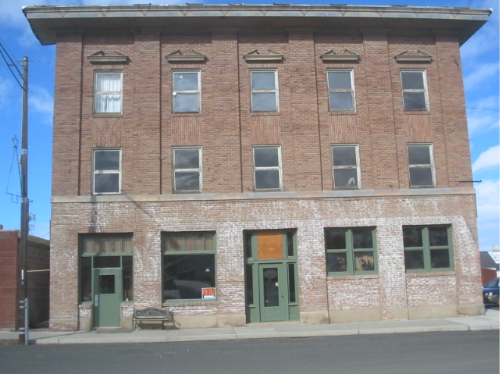 The Hotel Almira (corner of Main and Third) was built in 1902. After a fire in 1916, it was completely rebuilt. When construction began at Grand Coulee Dam in 1933, the Bureau of Reclamation took over many meeting rooms for offices and workers lived in the hotel. The three-story brick building had 48 guest rooms which closed before 1989. A cafe, lounge, and B&B operated using six guest rooms until September 2008.