ELMER CITY is located on the Colville Indian Reservation in Okanogan County on State Highway 155 about 2 miles north of Coulee Dam.
The town was first called Elmerton in 1933 after homesteader, Elmer Seaton, but changed to Elmer City in 1939. Electricity was introduced in 1935 and the town was incorporated in 1947. Due to frequent flooding (1896, 1948, and 1962) on the old highway (155) along the river, through Lone Pine and Seaton's Grove" in 1955, State Highway 155 was rerouted farther up the hill physically splitting Elmer City in two.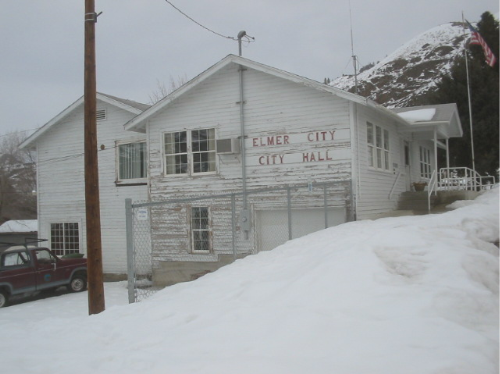 Elmer City Hall lies on the east side of the highway.