Connell is on a spur of the Coulee Corridor National Scenic Byway in Franklin County. Its location is approximately 17 miles south of Othello. From State Highway 17, turn east on State Highway 260 for 7 miles to the town.
Called Palouse Junction in the 1880s, located where three coulees meet, the town was a stop on the Northern Pacific Railroad line. Before 1900, the town name changed to Connell and was incorporated in 1910. Sheep and cattle ranches, dry land wheat farming and irrigated crop production have been the economic mainstays since the turn of the 19-20th century.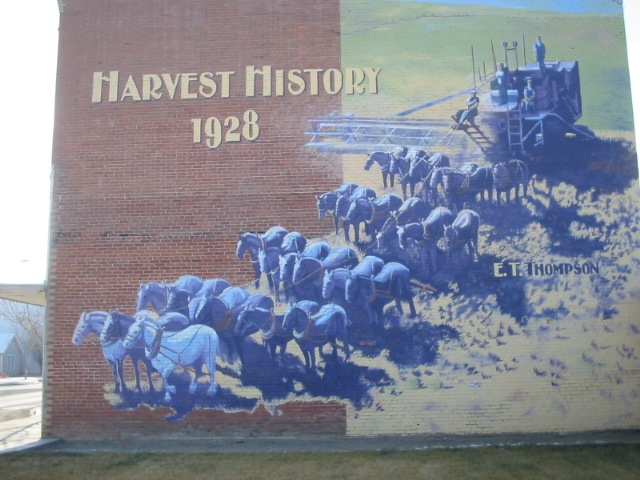 Downtown murals can be found throughout town. A series of eight downtown drawings vividly displays challenges of homesteading, farming and harves, floods, and contemporary themes.