WILSON CREEK
Wilson Creek is on State Highway 28 in Grant County.
It is one of Grant County's oldest towns on the Great Northern Railroad route completed in 1892, linking Spokane west through many eastern Washngton towns to Seattle. The town was chosen as a freight division point. In December 1894, the Wilsoncreek (note original spelling) Post Office was established. The town was platted in 1901 and by year's end there was a hotel, store, school, bank, saloons, livery barn, residences, railroad buildings and roundhouse, which served ranchers and dryland and irrigate farmers. A fire destroyed much of the town in 1902 when the railroad coal chutes caught fire and took with it the hotel and rail structures.
A hiking guide published in 2020 highlights 26 trails in Grant County. The Wilson Creek trail is #16 in the free guide available through Grant County Tourism at many Chambers of Commerce. The hike is an easy one along the levee that parallels Wilson Creek. It starts just past the Public Works building, is paved with interpretive signage, and has benches along the 1.4 mile round trip path.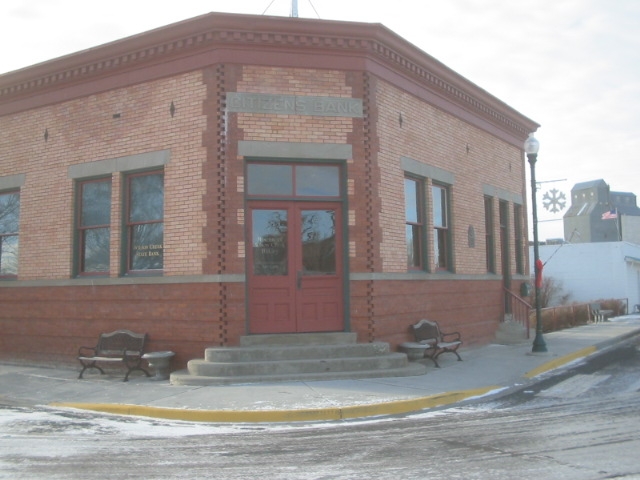 The Wilson Creek Citizen's Bank Building is located on Railroad Street. The first bank of Wilson Creek started up in 1901 and a permanent building established in 1906 (same year the Presbyterian Church was constructed). The bank building passed through several banking institutions until the 1930s when it was abandoned. In 1990, the City of Wilson Creek bought it and had the outside brickwork re-mortared. In 2000, the building's inside walls and bank vault ceiling and floors were restored. The bank building is a museum, serves as the Wilson Creek Town Hall and was placed on the National Regiester for Historic Places in 1975.