WARDEN is located approximately 3.7 miles east of the intersection of State Highway 17 and State Highway 170 (West Main) in Grant County.
The town was named by resident and railroad stockholder, Dr. Harris, whose son was named Ward. Russian and German immigrants farmed the area around Warden before the turn of the 19th century and the town was incorporated in 1910. Warden is a farm town with several support service busineses, production facilities, and processing plants.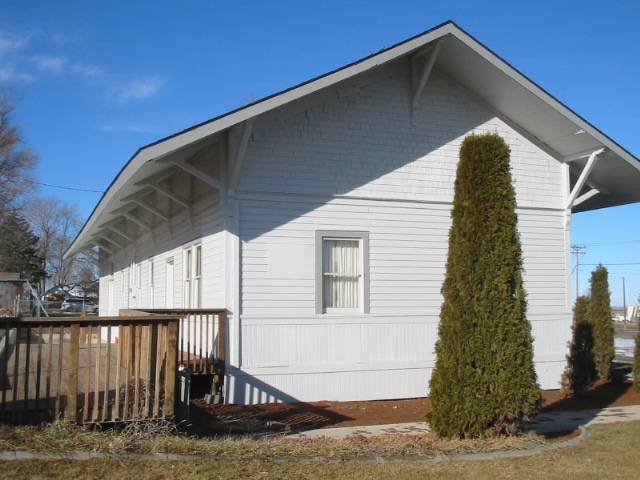 The Warden Museum (2nd and Oak) is an original converted and relocated Burlington Northern train station and caboose is open by appointment by contacting the Warden City Hall.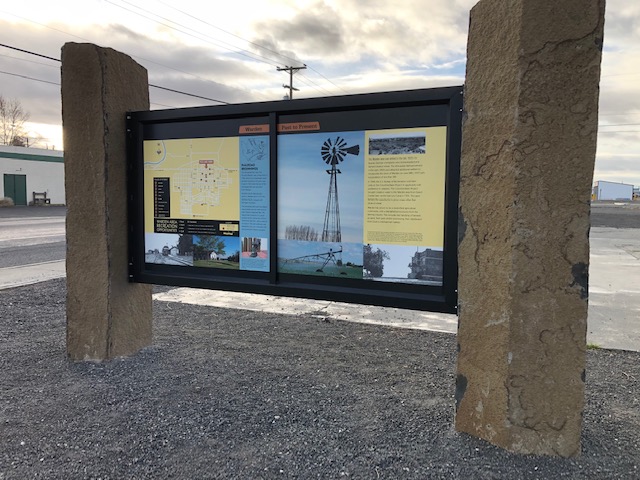 The Warden Community Kiosk was installed at the intersection of State Highway 170 (West First Street) and N. Main in December 2019. The project was supported by the City of Warden and funded by a National Scenic Byways grant that also provided financial assistance for four other kiosks in Grant and Adams Counties. The kiosk is two sided with a general introduction to the Coulee Corridor National Scenic Byway on one side with the other side dedicated to highlighting history and activities in the Warden area.